I vowed to the sky to find love somewhere amongst its glittering stars from the first moment I set foot on Earth on a beautiful spring day on May 8th.

In a room as big as loneliness my heart which is as big as love looks at the simple pretexts of its happiness at the beautiful decay of flowers in the vase at the sapling you planted in our garden and the song of canaries which sing to the size of a window.

Ah this is my lot! This is my lot! My lot is a sky which is taken away at the drop of a curtain. And when the world is too much to handle, the sky is my sanctuary to drown myself in her peace. The sky has drawn me to itself for years.
I stumbled upon astronomy around 1380 & it was the start of a never-ending relationship between the sky & I! From then on I could not be kept from such phenomena as Solar eclipses, Lunar eclipses, transits, conjunctions, Occultation, crescent Moon sighting & … . I counted every minute & second to the moment when these occurrences of Mother Nature dazzled us.

I began astrophotography with a small & simple digital camera. Taking pictures with a nonprofessional camera, learning its limitations & trying to overcome them developed the innovative & imaginative side of my career as a photographer.

Looking at nature through the camera lens has also ignited in me a passion for animals & led me to photograph the animal kingdom occasionally.

I enjoy traveling & I set off in search of Mother Nature's many gifts to us regularly.
In 2009 nice, one my greatest dreams of life came to me true! I found myself in east of China, observing the longest total solar eclipse of the century!
In 2010, I graduated in Architecture from university of Kashan, came back to my home town Esfahan for a few month, but soon once again I found myself in Kashan working in residential under construction project. Finishing this temporary job, I got ready to have a great adventure! Cycling over 1000 Kms in Turkey in a hot summer, communicating with locals, enjoying the nature, culture …. That would be amazing if you know that before this adventure I had never cycling out of my home town over 100 Kms!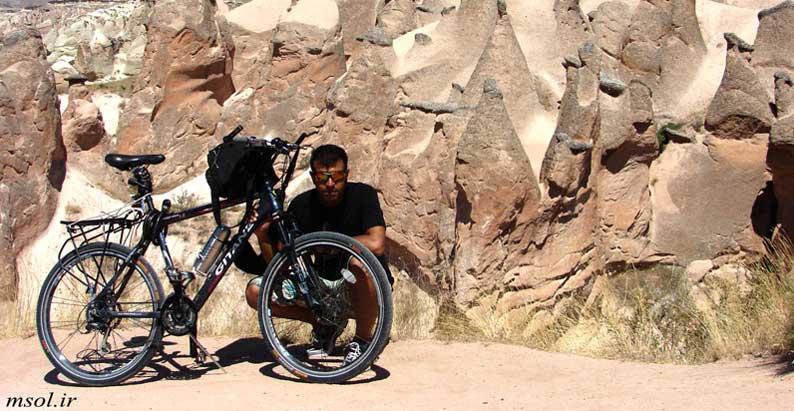 Coming back to my country, I returned to the sweet astronomy world & teaching astronomy & photography for a couple of years although it was not a well paid job.
Another adventure was on the way… I started another cycling trip in Malaysia & Singapore in 2012 as my second cycling experience abroad.
Jun 2012! It was time to be ready to observe & capture one of the rarest astronomical events. Transits of Venus would never happen again in our whole life since the next transit will be in 2117! Fortunately I took memorable photos of this transit to give to the next generations as a gift! Also this sky event was a pretext for my friends & I to start cooperation with UNESCO that was continued in environmental issues later.
Passing different coerces on tourism, I received a number of official certificates during 2011-2015 such as tour guide & hoteliers. Moreover I got my cycling coach official card finally! At the same time I could have good new equipments to improve my photography and working as a photo journalist for a while!
After 2 years working hard & cooperating with UNESCO, in Jun, 2015, I was invited by UNESCO to attend an international meeting " MAB-ICC " in Paris as an opportunity to register our nominated protected area as a biosphere reserve and finally Sabzkuh-Tange sayad area was registered as the 11th Iranian international biosphere reserve!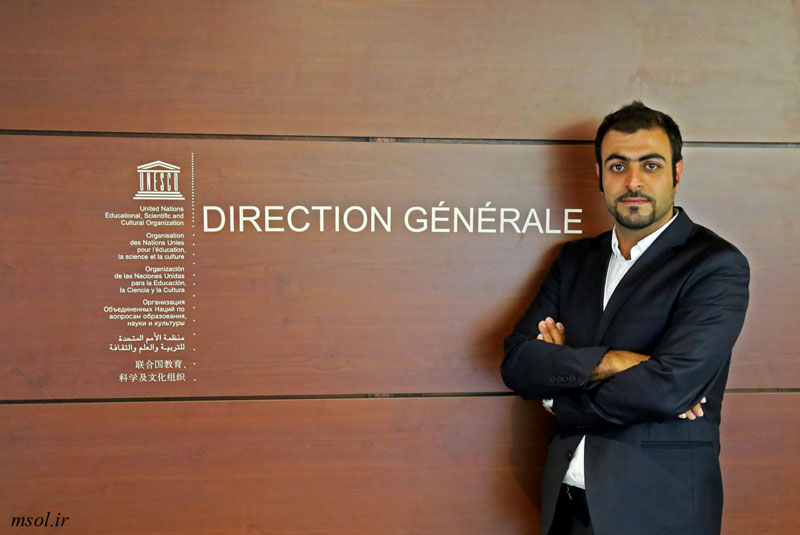 In 2015 I travelled to Armenia, Georgia & Germany. Also travelling to the Netherlands, visiting European Space Agency & attending a workshop on astronomy education called "Universe awareness".
I have always been interested to learn foreign languages. I studied Arabic in a period of time, later After studying Spanish for 3 years in Iran, I found an opportunity to travel to Spain by the end of 2015. I was surprised to find myself suddenly living in a new country which I liked! An amazing country with a great history and old cultural background.
Living in Madrid for a few months I decided to move to Canary Islands early in 2016, opening a new chapter of life over there. Living in the islands was a good pretext to know myself better and think more about what's happening in my life. Moreover staying next to one of the best astronomical sites in the Earth and enjoying Canary dark skies was a great chance I had been dreaming before.
Mohamad Soltanolkottabi, 2016