Spending a couple of days in Madrid, I decided to travel to Catalonia to visit Barcelona, the sister city of my home town Esfahan. I took a bus from Madrid to Barcelona which takes 8 hours or so. The beautiful road and the spectacular views on the way doesn't let me take a nap in the bus! Between Zaragoza y Barcelona there is a sign which inform you of passing
prime meridian.
Passing near new camp stadium in the entrance of the city the bus entered Barcelona while there was no annoying traffic in the evening. Getting off the bus in the terminal, a Spanish friend of mine expects me. A friendly guy whom I met 2 years ago in Esfahan on his trip in Iran. Also he is busy these days, he warmly invites me to his place & hosts me almost a week in Barcelona. Relaxing a bit in his house, we went out to see the night life in Barcelona! Walking a few hundred meters we got to Sagrada famiia, the famous masterpiece of Antonio Gaudi which started to be constructed about 1884, followed after his death. The building is still under construction and it is estimated to be finished in 2026!
Silence doesn't exist in the city & it's always active & nice. My sister city is so lovely & scenic that I don't want to live the city. You have to stay here at least a whole week & feel it by own! Get last in the old neighbourhoods & narrow allies to find yourself in the heart of history & centuries. Then passing the old part you get to the beach, relax & enjoy Mediterranean coasts.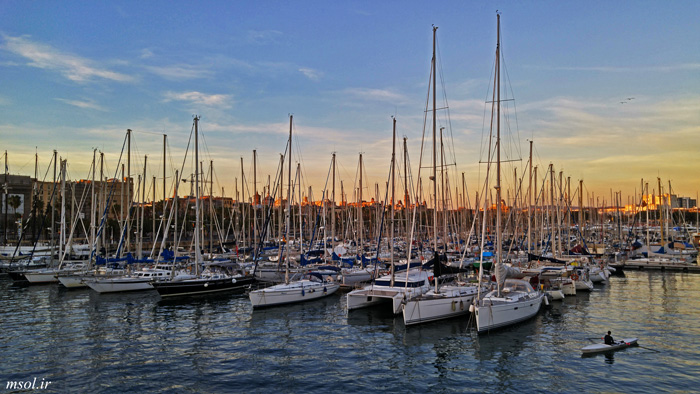 Barcelona is the capital city of the autonomous community of Catalonia in Spain and Spain's second most populated city, with a population of 1.6 million. Barcelona is one of the world's leading tourist, economic, trade fair and cultural centres, and its influence in commerce, education, entertainment, media, fashion, science, and the arts all contribute to its status as one of the world's major global cities.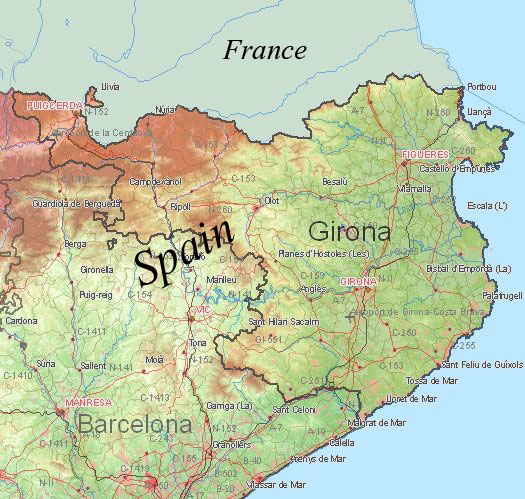 The two languages spoken in Barcelona are Spanish and Catalan. Barcelona is the capital of Catalonia and therefore Catalan is widely spoken by the people of Barcelona. However both Spanish and Catalan are widely spoken interchangeably. However you have to know that Catalan is pretty different from Spanish (Castellano).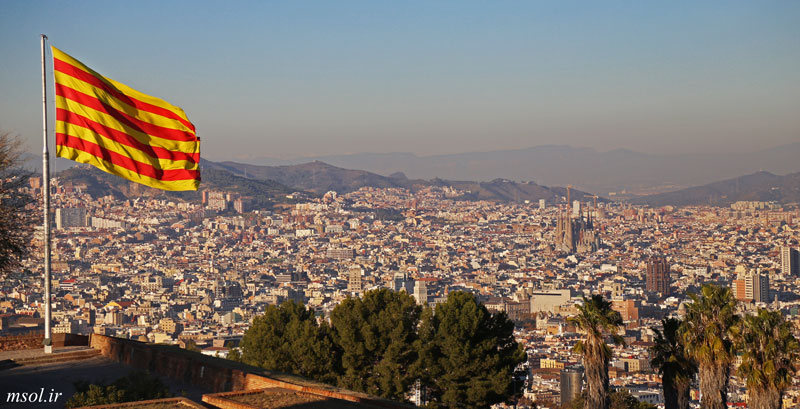 viwe of the city from Muntjuic castle
Barcelona has a Mediterranean climate
with mild, humid winters and warm, dry summers. The city has a great number of museums, which cover different areas and eras. The entrance ticket is normally between 10 to 30 Euros. Sometimes there would be some offers to visit a place for free thus many visitors wait to enter a museum.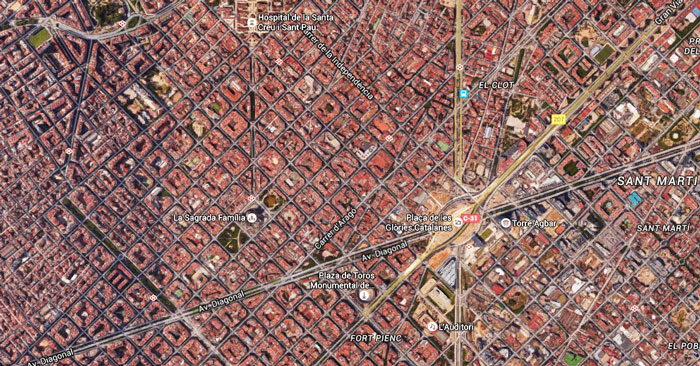 Modern part of Barcelona arund Sagrada Familia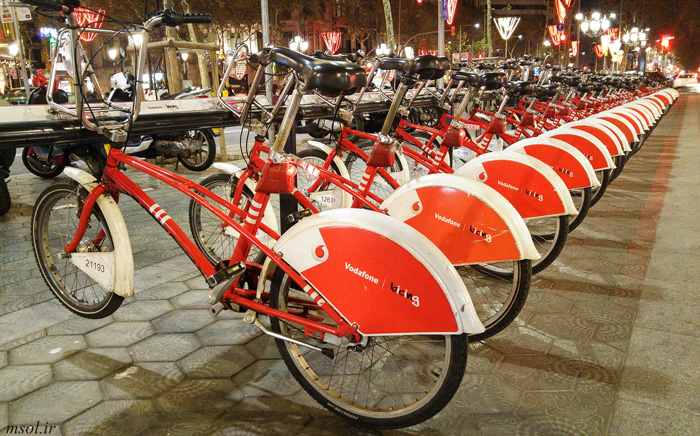 There are about 500 bicycle stations in the city!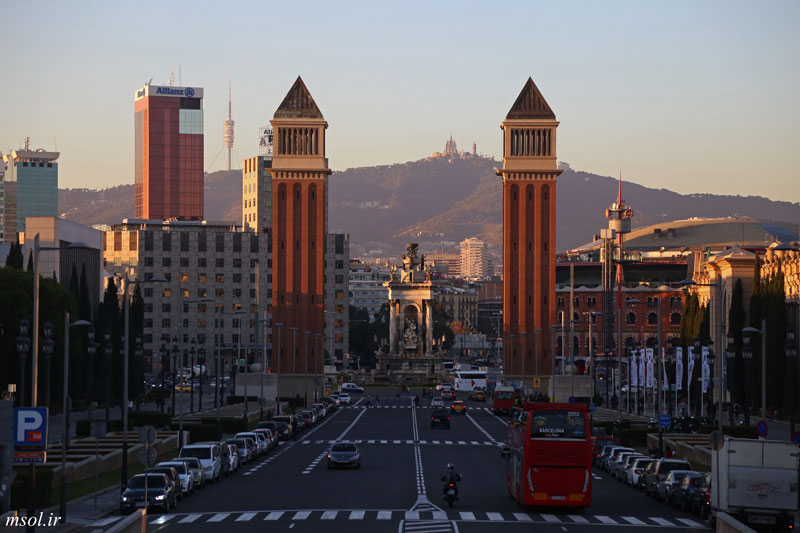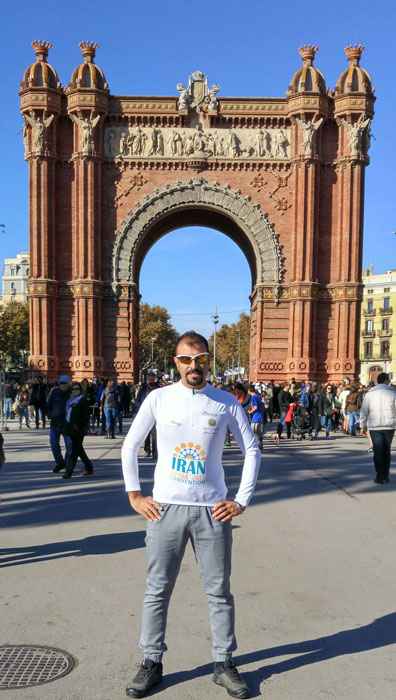 in front of
the Arc de Triomf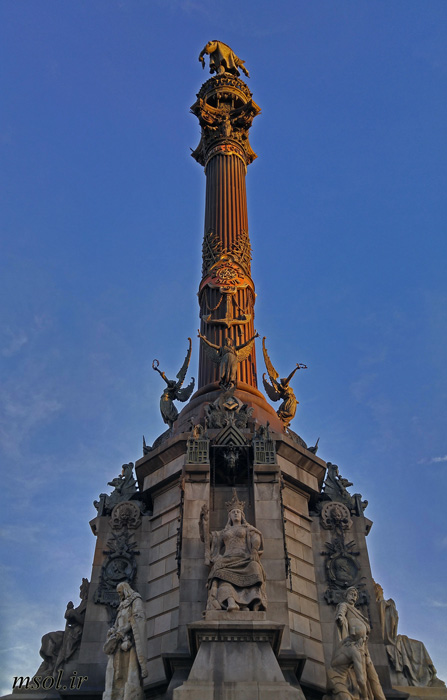 The memorial of
Christopher Columbus
Barcelona contains sixty-eight municipal parks, of which twelve are historic parks, five are thematic (botanical) parks, forty-five are urban parks and six are forest parks.
Among the similarities between my hometown & Barcelona, I would say both cities are not the capital on the country but one of the most famous tourism destinations.
Spending a whole week in my sister city still it's interesting & fantastic & I have missed a lot to explore. I will definitely come back soon!

Mohamad Soltanolkotabi
Spain-Winter 2015